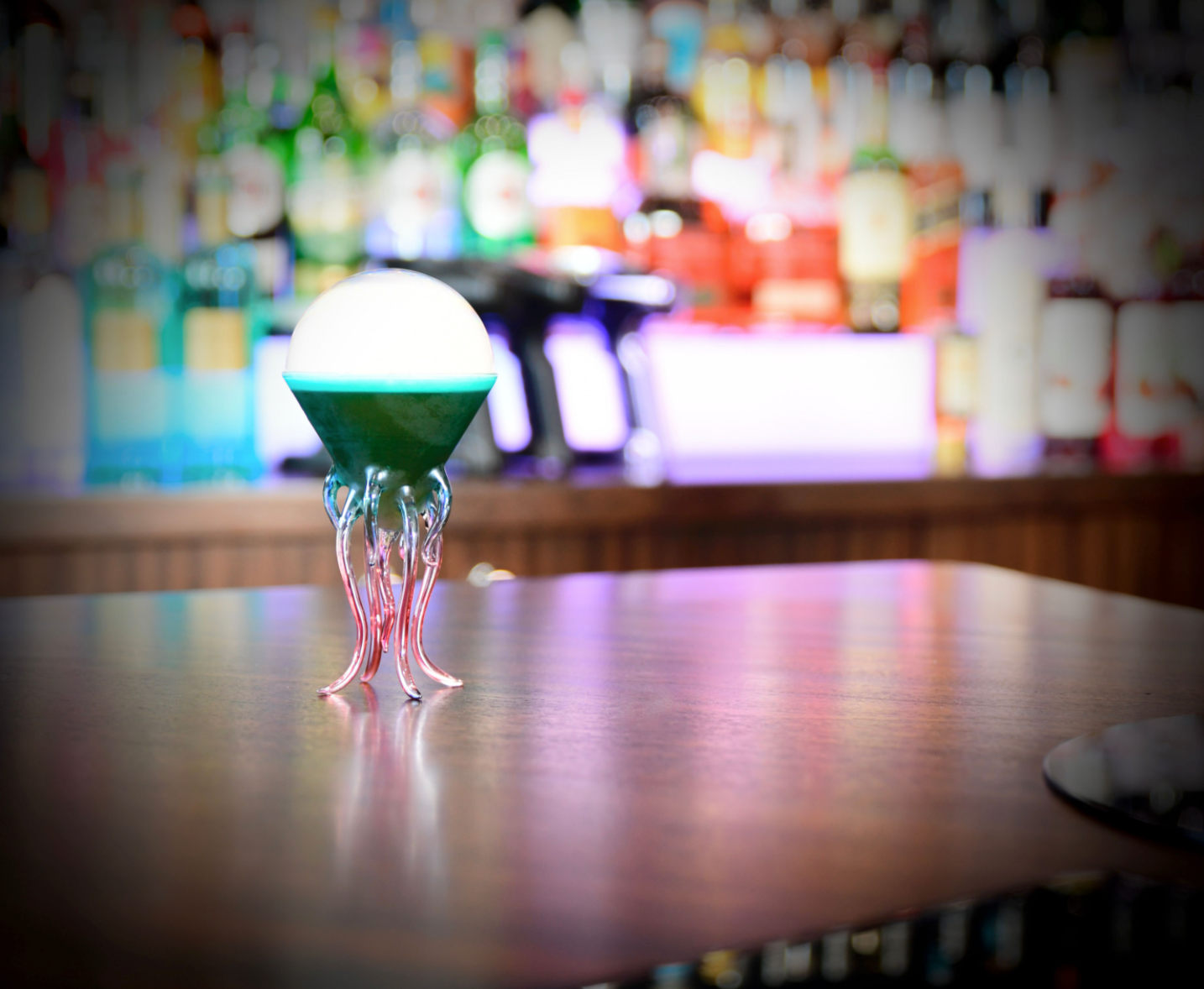 Cocktails Across the Pond
May 25, 2021
by
Kelly senior
What can we learn from our American bartender friends?
The sheer scale

The bar vs pub style of service

The cocktail belongs to American history

The legal age you can drink

The 'bar' is higher in America

American customers tip
Let's take a look at each of these points in more detail:
American Scale
American's go hard or go home. They're either in full libation-fuelled hedonism or prohibition-like t-totalism. America is huge. Its cities are enormous. Each state has different liquor license rules and distribution. As the Beatles will tell you, breaking America is hard. It takes a strong brand with a great identity, a simple premise, a functional usage and a reasonable price point to become a national company in the States. So the events, functions, restaurants, nightclubs and bars are more varied and more dynamic. Each local in New York is clamouring to show a point of difference. Each Miami nightclub needs to make bold statements to draw crowds. The LA restaurants need to be abreast of each new wave of food trends to create a turnover. Bars in America have to do or die; there are very few places that can open and run on a handful of regulars who nip in for an hour after work every day, unlike our British pubs. 
The Bar Vs The Pub
In the UK, there were two distinct types of drinking establishments. A pub or public house has an entirely different set up to a cocktail bar. They have different things in their cellars, different spirits behind the bar, different ice machines, different glassware, different seating arrangements, different decoration, and different training and pay scales for their staff. You get the idea. A cocktail bar in Great Britain is a distinctly special thing. There are different standards and customer expectations, so cocktail bar owners in the UK are a bit punk and can push the creative boat out. The only thing that connects them both is the licensing laws. In the US, all drinking venus are called bars. The differentiator is generally the theme—a sports bar, a saloon bar, or a restaurant bar, for example. As well as heading to the server behind the bar, you'll automatically be offered table service. Most American bars serve mixed alcoholic drinks, and a good proportion of them promote cocktail specials on a menu. Customers in America assume they can order a martini in any drinking establishment. Imagine trying to order one in a pub!
Americans Invented The Cocktail
The cocktail bars that do exist in England are very much oriented from American rather than British long-term history. Although we were all mixing drinks around the same time, the Americans invented the bar as a birthplace of a new recipe—the bar as a place that could innovate and sell a unique and standardised product. In Britain, Britain traditionally left that role up to the suppliers: the distilleries and breweries. The UK's first collective experience of cocktail bars was when prohibition transposed most of the successful cocktail bartenders from ports like New York. These successful drinks makers settled in the UK and Europe and brought with them their flair and style.
When we look for a reference point, we are looking elsewhere, outside of the UK. Our customers might have first come across a cocktail in a Hollywood film, an America TV series or book. That gives it a very different slant from someone who has grown up with their Mom and Dad mixing fabulous drinks at the family BBQ. Americans were drinking Cosmos before the actors in Sex and the City were, so the drinks are part of their culture differently. American servers expect to make up new recipes to keep their venue relevant. That's considered so normal that cocktail menus in most US bars promote the house specials in the same way British pubs only write their guest beers on the chalkboard.

Family Friendly Vs Adult Only

Across the whole of the United States, bars are adult spaces. British pubs are generally family-friendly, and the drinking age is the whole three years younger than our American brethren. English people use pubs as a community hub, yes they may order an alcoholic drink, but they may well order lunch, run a meeting or catch up with friends over soda or tea instead. We use pubs the way Americans use coffee bars. An American bar is a distinctly different thing from a café. Americans drink with hard-nosed decorum. They think, talk, dance or flirt, but they don't act like kids.

The 'Bar' is Higher in the States

There are lots of reasons that British bars score highly in international awards. We have Europe to the West and America to the East. These great landmasses provide us with skilled, ambitious bartenders with high-quality training who believe that bartending is a credible career. Add to that a melting pot of history and inspiration to motivate menu development and superlative service.
And we are in the middle. The island of Great Britain is like a floating lily pad between the two. Yet our customers insist on pubs over bars, beer over cocktails and tradition over modernity for the most part. So those bars that rise above this mentality have to be so award-winningly good that they change our minds. As a result, they attract all the incoming talent. It's Americans that provide the format, the competition, and set staff precedents in the first place.
Americans Tip Their Servers
Americans are not afraid to be decadent. Perhaps it's due to the tipping culture that American bars have pioneered cocktail culture and, with it, bar theatre. Pubs in England are often tastefully or traditionally decorated because English culture shies away from outré opulence. We don't tip our servers and even revel in the surliness that comes from our conformist pub servers. In America, the cocktail bartenders don't shy away from creating an experience to remember.

Perhaps that's why the Flavour Blaster has done so well in the United States? If you would like to visit a bar in America that uses our equipment, then take a look at our map to plan your journey first.  If you'd like to see what individual bartenders are doing with the Flavour Blaster, check out our case studies.