The Flavour Blaster is not just for drinks, `it would also be something incredibly special for a catering or event company! - @bob_peters
Profile
Bob is a true blue Southerner, consultant and trainer who's worked with prestigious venues such as The Queen and Glass and The Punch Rooms in Charlotte, North Carolina. From 2017 - 2020, he was a featured mixologist at the highly acclaimed Cayman Cookout food festival hosted by Eric Ripert, Jose Andres and the late Anthony Bourdain.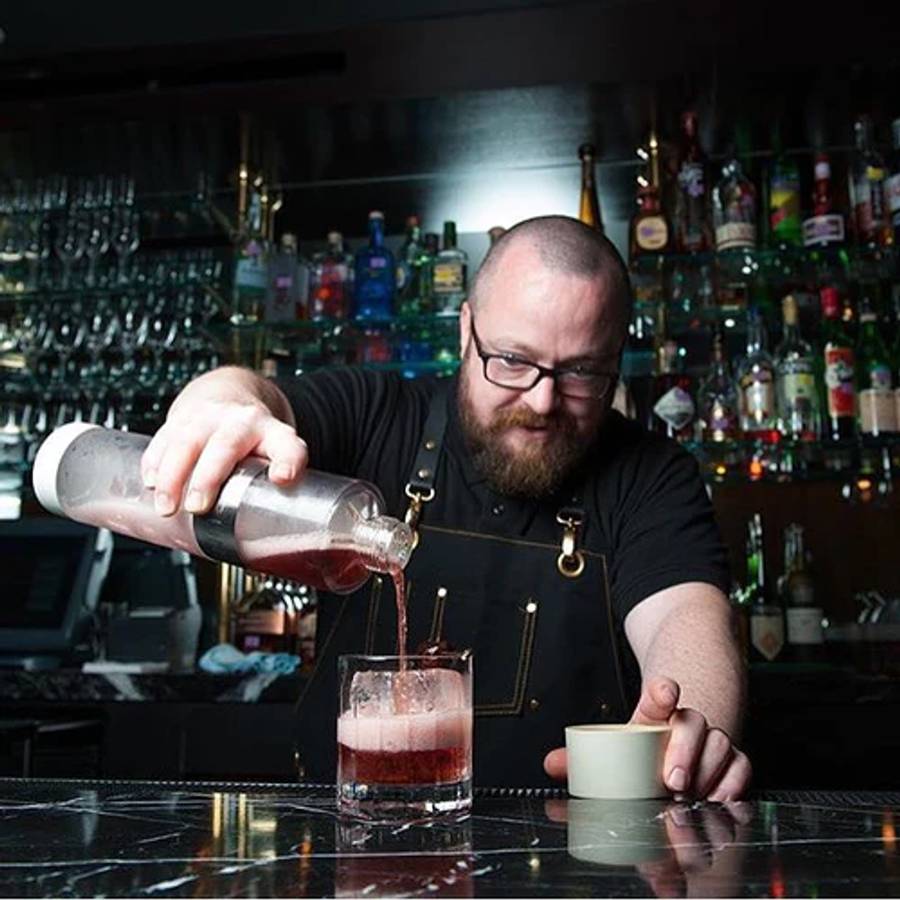 I have definitely generated new customers using the FB gun from simply posting videos on social media. New guests come in all the time to say that they saw the Flavour Blaster bubble on a cocktail and they have to see it in real life. A lot of times they want to get a video or a picture for their social media and then it inches towards viral marketing. Truly amazing
Flavour Blaster
After using old fashioned techniques to smoke cocktails for years, Bob lauds the Flavour Blaster for its efficiency during service as it makes it so much easier to make beautifully presented drinks. And it's the presentation that gets people interested. "When one bubble comes out from behind the bar, other guests see it and order it, because it is so interesting and fun."
Bob's Vanilla Tequila Manhattan
2oz of Milagro reposado tequila
5oz of Antica Formula sweet vermouth
25oz of Licor 43 vanilla liqueur
2 dashes of Angostura bitters
Garnish with brandies cherry & a FLAVOUR BLASTER smoke bubble!